Greening Career Development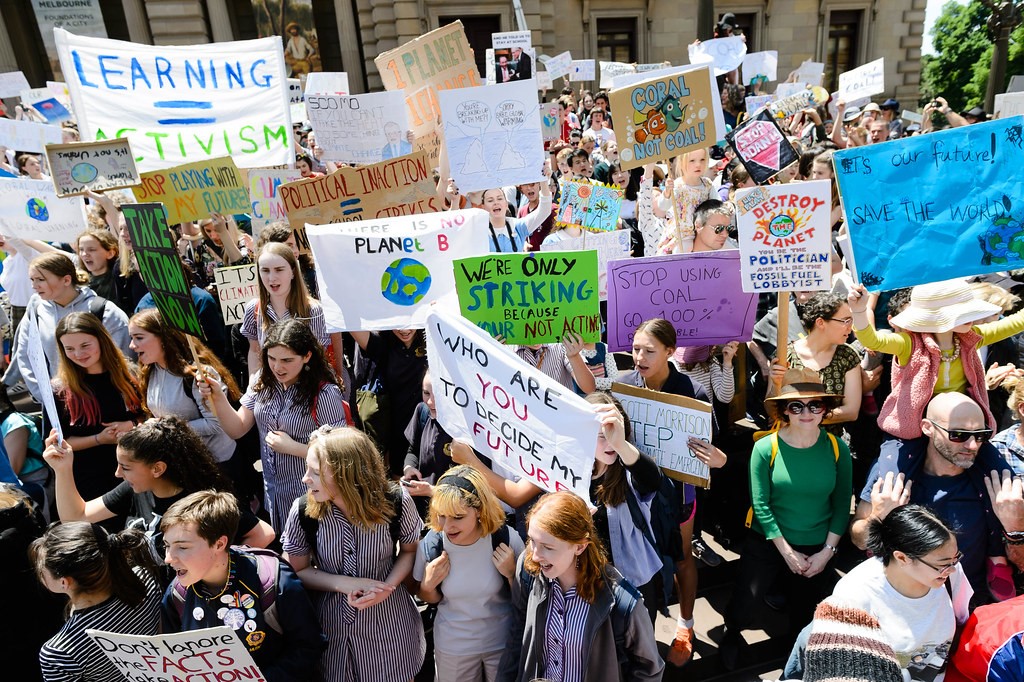 Watching recent Climate Strikes across the globe and the impassioned speeches of Autumn Peltier and Greta Thunberg at the UN, I've been thinking about our responsibility as career development professionals to the environment.  Is our practice carbon-neutral?  When we support a client in career-decision making, are we talking about the environmental impact of their choices?  Do we know about the environmental implication of career choices?  Is this our role?
Almost 20 years ago, I attended a conference in Vancouver called Going for Gold.  It was a combined BC Career Development Association conference with one of the first International Symposiums on Career Development and Public Policy.  Needless to say, the experience was very rich.  One of the presentations that stills stands out for me all these years later was by Dr. Peter Plant.  Dr. Plant (aptly named!) presented on Green Guidance (aka Green Career Development).
Green guidance is a theoretical framework that challenges career development professionals to consider how career development impacts the environment.  It "focuses on sustainability issues, especially sustainability in career practices and career interventions aimed a promoting a balance between individual aspirations and societal and global needs" (Di Fabio and Bucci, 2016).  Green guidance emphasizes a holistic view of career development.  From career practice and interventions to policies, "green" career development takes into account the wellbeing of the individual, the organization, the community and the planet.  To address these four domains, green career development policies and practices consider how career choices are made and how work contributes to social justice, inclusion, sustainability, the good of the planet and humanity, decent work in sustainable and fair world economies, and the future of work for subsequent generations (Di Fabio & Bucci, 2016).
How, then, do we tangibly make career development green?
Plant talks about drawing inspiration from non-Western approaches.  He cites (Plant, 2015), for example, Bhutan's concept of Gross National Happiness (GNH) which is based on four pillars of development: 1) sustainable and equitable socio-economic development, 2) conservation of the environment, 3) preservation and promotion of cultural heritage, and 4) good governance (Plant, 2015).  In 2017, the Bhutan government developed a GNH framework for business as the government saw that "… the current business model of overemphasizing profit maximization and increasing shareholder value at the cost of environment and community was unsustainable" (Centre for Bhutan Studies & GNH, 2017).  In Bhutan, both work and the economy are measured against the GNH instead of the Western-based measure of the GDP (Gross National Product). By doing so, the goals of individual career development become broader.  Success is measured by one's contribution to the common good and individual needs.
Closer to home, the Government of Nunavut has been guided since its inception by the Inuit Qaujimajatuqangit (IQ) guiding principles.  These include:
ᐃᓅᖃᑎᒌᑦᓯᐊᕐᓂᖅ – Inuuqatigiitsiarniq – Respecting others, relationships and caring for people.
ᑐᙵᓇᕐᓂᖅ – Tunnganarniq – Fostering good spirit by being open, welcoming and inclusive.
ᐱᔨᑦᓯᕐᓂᖅ – Pijitsirniq – Serving and providing for family and/or community.
ᐋᔩᖃᑎᒌᓐᓂᖅ – Aajiiqatigiinniq – Decision making through discussion and consensus.
ᐱᓕᒻᒪᒃᓴᕐᓂᖅ – Pilimmaksarniq – Development of skills through observation, mentoring, practice, and effort.
ᐃᑲᔪᖅᑎᒌᓐᓂᖅ – Ikajuqtigiinniq – Working together for a common cause.
ᖃᓄᖅᑑᕐᓂᖅ – Qanuqtuurniq – Being innovative and resourceful.
ᐊᕙᑎᑦᑎᓐᓂᒃ ᑲᒪᑦᓯᐊᕐᓂᖅ – Avatittinnik Kamatsiarniq – Respect and care for the land, animals and the environment (https://www.nirb.ca/inuit-qaujimajatuqangit).
Like Bhutan, success is measured holistically and collectively.
About ten years ago, CCDF had the opportunity to work with the Government of Nunavut to develop a career development strategy for the territory.  The IQ principles guided its development and, as such, the resulting strategy reflected them:
The strategy reached from cradle to grave;
Services were client-focused and strengths-based;
Career exploration emphasized choices in their land-based, cultural-based and wage-based economies; and
Policies and services supported a balanced approach between individual, community, labour market and environmental need.
From a practice point of view, Plant suggests that career development professionals (CDPs):
Make sure that they become aware of and advise clients/students about the environmental impact of career choices;
Provide information on career choices that include environmental aspects;
Include collective approaches to career practice in addition to individualist approaches (see Gideon Arulmani's Cultural Preparation Process Model of Career Development, Nancy Arthur and Sandra Collins' Culture-Infused Career Counselling, Sophie Mather and Gabrielle St-Cyr's intervention approach for career development practitioners working with Inuit and Mary McMahon's and Wendy Patton's Systems Theory Framework (STF) of Career Development).  Psst! All of these approaches are explained in CCDF's Career Development Theories Course in the VOCO Training Centre.
Inspect their own practice: Ask how green your own routines at work are (for example, Are there ways you might reduce your energy consumption? Are there innovative ways to use technology to cut down on travel for yourself and your clients)?
Career development "must become part of the solution, rather than the problem" (Plant, 2015).
Climate change will shape our future and the future of our careers.  Future-proofing ourselves and the next generations must mean more than the skills we have.  More fundamentally, we need to ask how do we ensure that the futures we pursue contribute to a cleaner world and a more just one for everyone!
Donnalee Bell is the Managing Director at the Canadian Career Development Foundation and has led a wide range of national, provincial and territorial career and labour force development initiatives. She is passionate about the career development field and works to bring its potential to individuals, communities, governments, employers and the globe.  Donnalee lives in Ottawa with her husband, son and yellow Labrador, Reggie, who can be found tweeting @ReggieBadDog
References
Centre for Bhutan Studies & GNH (2017). Proposed GNH of Business. Retrieved from: http://www.bhutanstudies.org.bt/wp-content/uploads/2017/11/GNH-of-Business-.pdf.
Di Fabio, A. & Bucci, O. (2016). Green Positive Guidance and Green Positive Life Counseling for Decent Work and Decent Lives: Some Empirical Results. Frontiers in Psychology. Retrieved from: https://www.frontiersin.org/articles/10.3389/fpsyg.2016.00261/full.
Nunavut Impact Review Board (n.d.) Inuit Qaujimajatuqangit. Retrieved from: https://www.nirb.ca/inuit-qaujimajatuqangit.
Plant, P. (2015). Green Guidance: Guidance for the Future. Revista Española de Orientación y Psiopedagogía, 26(1), 115-123.  Retrieved from: http://revistas.uned.es/index.php/reop/article/view/14346