Presenting a Canada Career Month Webinar with LMIC!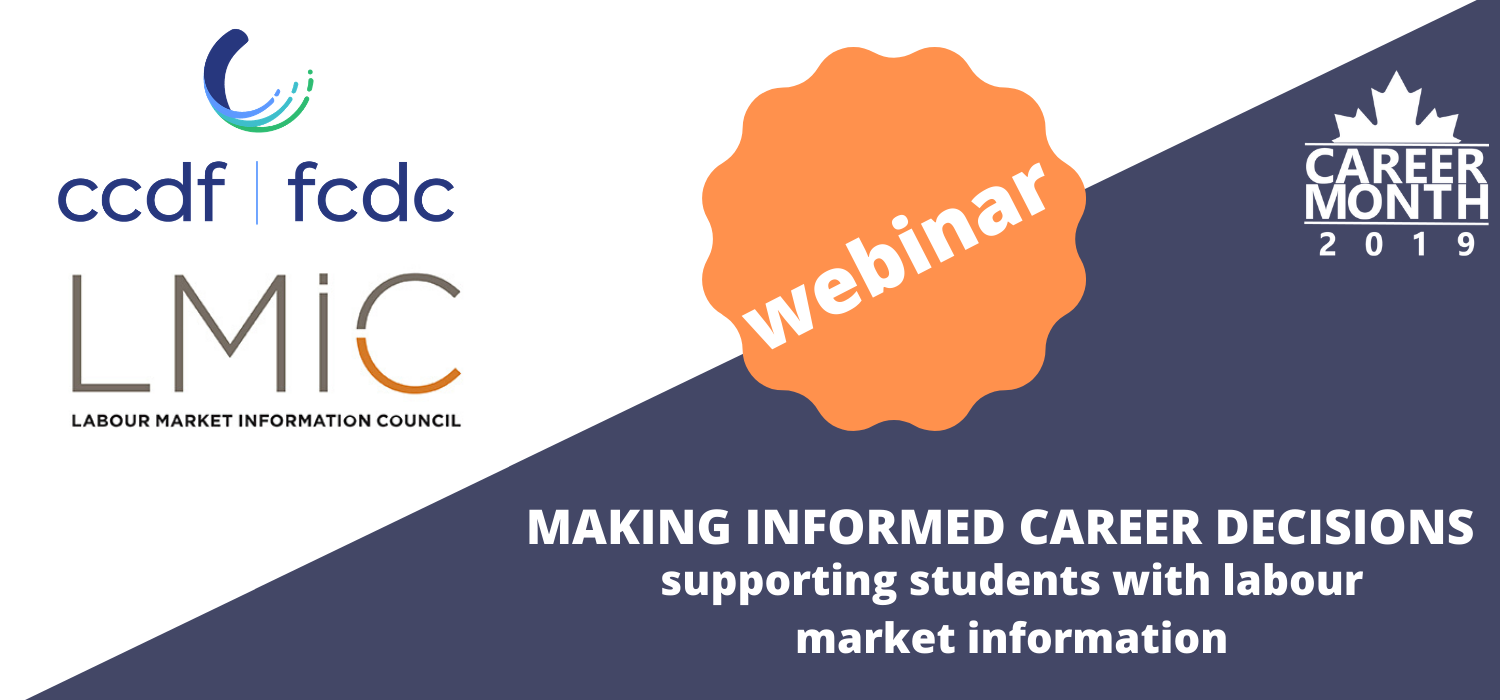 It's Canada Career Month, and we at CCDF and our friends at the Labour Market Information Council (LMIC) are teaming up to bring you a webinar!
Do you work with new graduates, students, or others in career transitions? On November 20th, Anthony Mantione and Sareena Hopkins will be hosting a webinar designed for Career Practitioners.
We can't wait to present with our friends from LMIC. Their commitment to accessible and timely labour market information is inspiring, and their publications are always eagerly awaited by many of our staff members. And if you don't already follow LMIC on twitter, please do! They are always sharing resources, news, and other tools that can inform your work, or lifelong learning as a Career Practitioner, or even as a parent!
Missed the webinar? We've got you covered: